Gear up to leverage AMP Email Technology with cmercury
Gmail's new AMP Email technology makes your Email more actionable and powerful.
Imagine an email that changes each time you open it!
Say, for instance, if you can check various product options, view their ratings, save your choices – everything within an Email itself without opening a new tab.
Very convenient, right?
Yes, it's now possible with AMP-powered Emails!
You might have noticed the little blue lightning bolt symbol in the search engine results. It's an indicator of AMP.
Ok, so what's AMP anyway?
AMP stands for Accelerated Mobile Pages.
It is an open-source initiative project rolled out by Google in 2016.
AMP was launched to improve the page loading speed on mobile devices and enhance user experience.
Hence, AMP pages load fast at lightning speed that gives an engaging and never-before-seen email experience for users. Moreover, it works through a stripped-down HTML code which helps download web pages much faster than regular HTML code.
Here's an example of the AMP Vs Regular page. See the difference in loading times.

Recently, Google has extended this feature to Gmail enabling dynamic interactive emails supporting real-time content refresh. These are called AMP Emails.
AMP Email is fully action-packed
Simple emails get a new makeover with the AMP technology. Therefore, AMP for emails supports greater personalization with instant content refresh providing an enhanced user experience. Google says that AMP for Email offers "a whole new world of possibilities for content engagement". Moreover, it will help companies running promotional and subscription-based email lists "improve customer satisfaction through hassle-free feedback. And finally, it will also improve the subscription management all within [a customer's] inbox."
If the recipient's email service donot support AMP for Email, the message will be rendered as a standard HTML email.

How does AMP Email work?
Traditional Email consists of 2 main versions. 1) Text version  and 2) HTML version.
An AMP Email contains one more version called the "AMP version".
Therefore, when you send an AMP email, it will appear dynamic for the Email clients who support AMP. On the other hand, it will appear static for those who don't.
Moreover, AMP Email supports most of the AMP components used for the AMP pages which include:
Dynamic content
amp-form
amp-selector
amp-bind & amp-state
amp-list
amp-mustache
Layout
amp-accordion
amp-carousel
amp-sidebar
amp-image-lightbox
amp-lightbox
amp-fit-text
amp-time ago
Media
Source: https://amp.dev/documentation/guides-and-tutorials/learn/amp-email-format
Here's a snapshot of the Email setting which you need to enable for sending AMP Emails.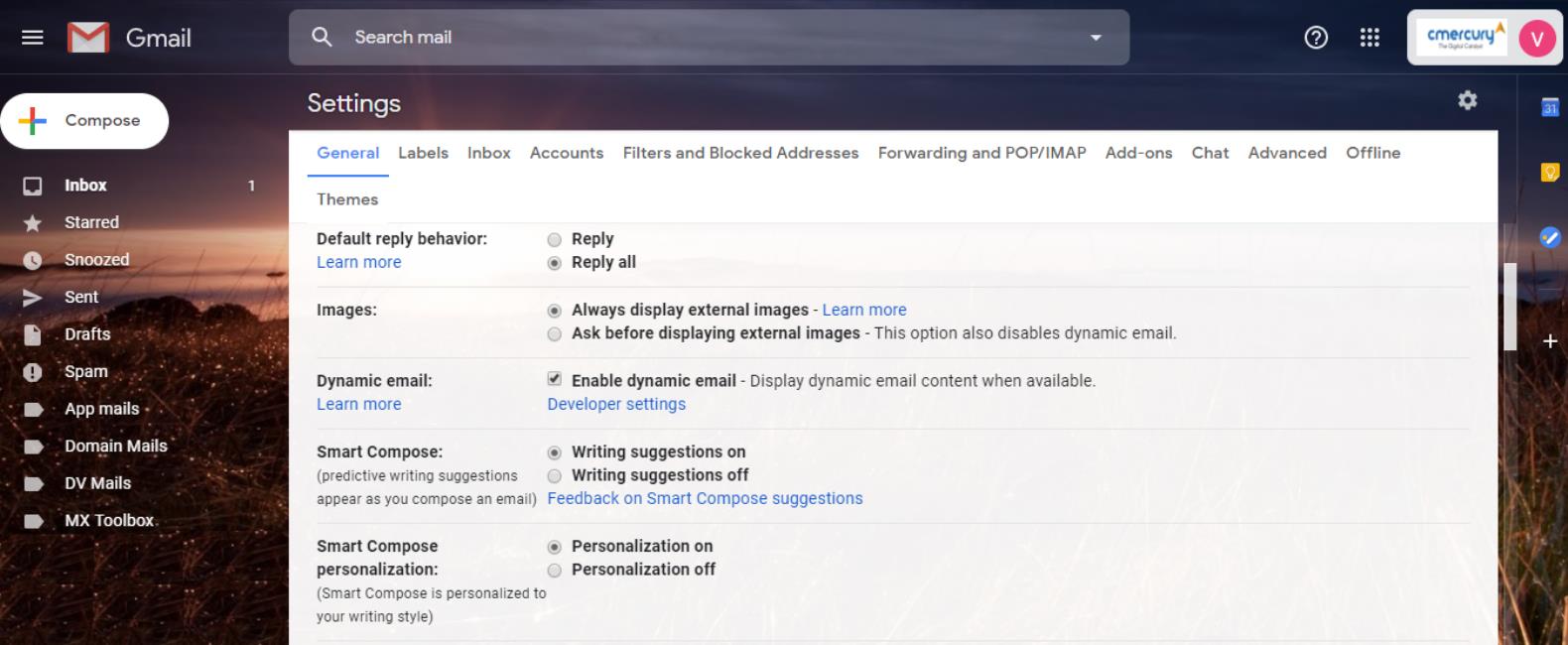 What's in it for the Marketers?
This innovation could be an icing on the cake for marketers, given its huge potential for engaging users.
If you are a marketer, you know that Email is not an ordinary communication tool. Your business, your client relationships, your personal relationships are all closely linked to it.
However, when it comes to email marketing, long loading times make conversion rates to plummet even for a one- second delay.
Hence, AMP emails are simply the best way to look good before your customers. Moreover, this comes as a good opportunity to complement your email marketing to earn a huge ROI.
The Challenges
Using AMP Emails, it's a bit of a challenge to track the email metrics. However, with interactivity, clicking through a range of different deals cannot be measured as easily as in ordinary mails. Even though it is an open-source technology, people will hesitate to use it mainly because it is technique-sensitive and time-consuming. Moreover, it also requires exclusive conditions to be met. Apart from this, security is another main aspect to be looked into. It's not yet clear if the applications that are going to load into the inbox will be scam-free. Since the content is dynamic, it may lead to confusion and cause a lack of trust among users.
The Takeaway
Despite these controversies, AMP Email can become a game-changer in the world of Email Marketing. Moreover, if adopted widely, this will change the entire concept of emails giving a page-like experience to users within the inbox. But, it's not yet clear if this will get a wide acceptability and how successful it's going to be.
Well, though all the focus is on AMP Emails now, don't forget to  boost your mobile revenue  with proven mobile marketing strategies. As a pioneering company in the Email Marketing industry, cmercury can help you catalyze your business growth through various online touchpoints.