How Zivame achieved a big revenue boost through cmercury's Email Marketing?
Email Marketing, to be sure, still remains one of the most sought-after options for promotions. Here is one of the best email marketing case study – 2X ROI i.e; Zivame's recent jump in revenue through cmercury's Email Marketing.
Client profile:
Zivame is one of India's leading fashion e-commerce brands launched in 2011. Though specializing in lingerie retail, they have now branched out into many categories and channels. Moreover, they have around 26 retail stores and 600 trade outlets all over India.
The objective:
In the dynamic world of retail, it's a daunting task to always stay on top. Accordingly, there are certain hygiene factors for e-commerce retailers these days. It includes thriving in a fiercely competitive marketplace, meeting customer expectations, and maintaining brand equity while achieving ROI. In this, let us look at the best email marketing case study – 2X ROI of Zivame for gaining a huge ROI through emails, one of the strongest marketing channels
For a brand like Zivame, it is even more challenging since it's not very easy to find the target customers. Moreover, the scope remains limited to major cities. Another major hurdle in the online lingerie retail industry is ensuring high customer retention. Studies show that once customers find their favorite brand, they are reluctant to change.
In this backdrop, having an easily navigable website, excellent customer service, social advocacy from satisfied customers etc. are truly influential factors in building a strong brand.
Therefore, conversions during a short time, say, during an offer or a special sale can make a huge difference in this competitive retail landscape. Notably, it'd lead to a new spike in the ROI graph, much to the delight of the marketing manager.
When Zivame chose cmercury, they had these goals in mind:
1) To support targeted email promotions with a smooth online experience.
2) To ensure uplift in conversions from these promotions.
How did team cmercury plan Email Marketing (promotional) for Zivame?
The expert team at cmercury designed a dedicated workflow to meet the goals. Scaling up the database proved to be a challenge taking into account its huge size. However, the team adopted a focused approach to filtering the database by proper cleaning and comparison of Email ids along with the warming up of IP.
Here's the detailed workflow:
With the above goals in mind, the team focused on carrying out a target-oriented process which ran through the following phases:
1. Data Cleansing
 The team analyzed the data to identify and change all the incorrect email contacts. Our data quality improvement process includes various activities like checking for data redundancies, inaccuracies or duplicates, verifying whether the contacts have opted-in for emails, whether all addresses are current and active etc.
Want to improve your email statistics through good data hygiene practices? This link could help.
2. Advanced micro-segmentation
Next step in the action plan was to extract active user details from the mammoth database. For this, the team applied cmercury's micro-segmentation features wherein the users were differentiated based on their recent activities, interests etc. This helped the team track the larger set of target users. Using this, we focused on making timely targeted promotions.
 Follow this link to get some powerful tips on segmentation.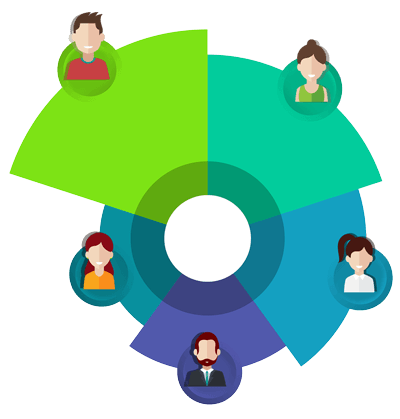 3. IP warming
The team focused on building the sender reputation through targeting the openers/clickers/ recent purchasers etc. from day one of the mail campaign through the entire promotion series. Later, the email sending volume was increased over a period of time.  Here are a few guidelines you may follow for your IP warm-up process. 
4. Strictly NO bulk mail
The plan of action gained momentum during this phase when the team adopted a strictly NO bulk mail strategy and decided to target only the openers. This was the real game-changer as it showed a huge difference in the open rate and CTR with the highly targeted email campaigns. The open rate increased up to 15% in just two days! 

5. Assured deliverability
Using cmercury's competent technical expertise, the team ensured primary inbox placement through proper configuration and authentication of the domain. This lead to higher open rates, lower unsubscribe rates and reduced bounce rates. Refer this link to
know what strategies you need to adopt to improve your email deliverability.

The Outcome:
A fully cleaned up user-database combined with highly targeted and timed mail campaigns led to:
2X ROI uplift within two days.
More conversions
Increase in open rate up to 15%
Reduced spam rates
Delightful customer experience
The below graphs depict the drastic drop in bounce rates and the consistent increase in email open and click rates respectively.


Client testimonial
Subscribe to cmercury. Always happy to help 🙂